Must-have Alert: The Silk Shirt Dress Delivers Chic and Seasonless Style

May 18, 2023

Looking for a dress that can effortlessly take you from the boardroom to the beach? Look no further than the Silk Shirt Dress.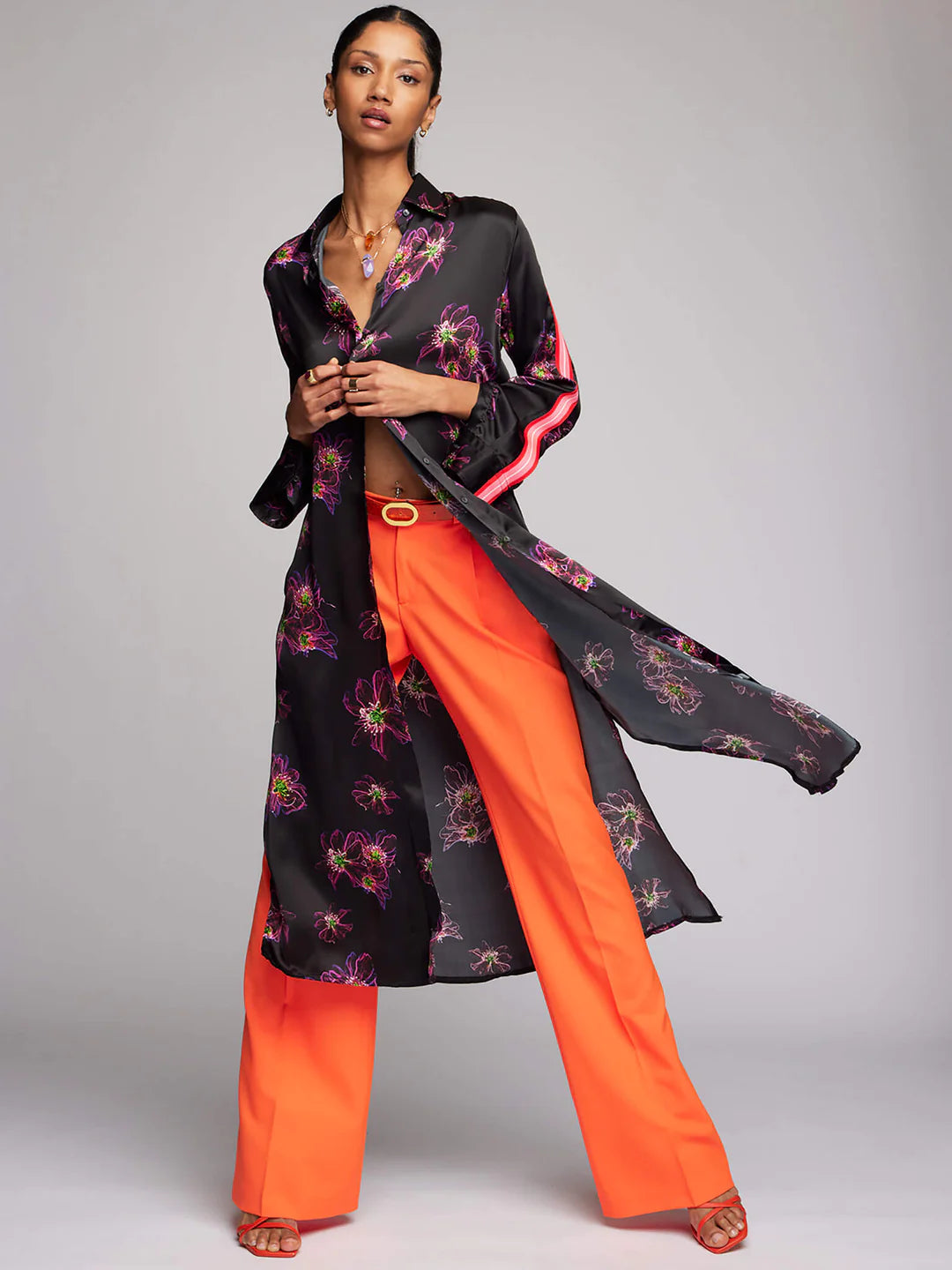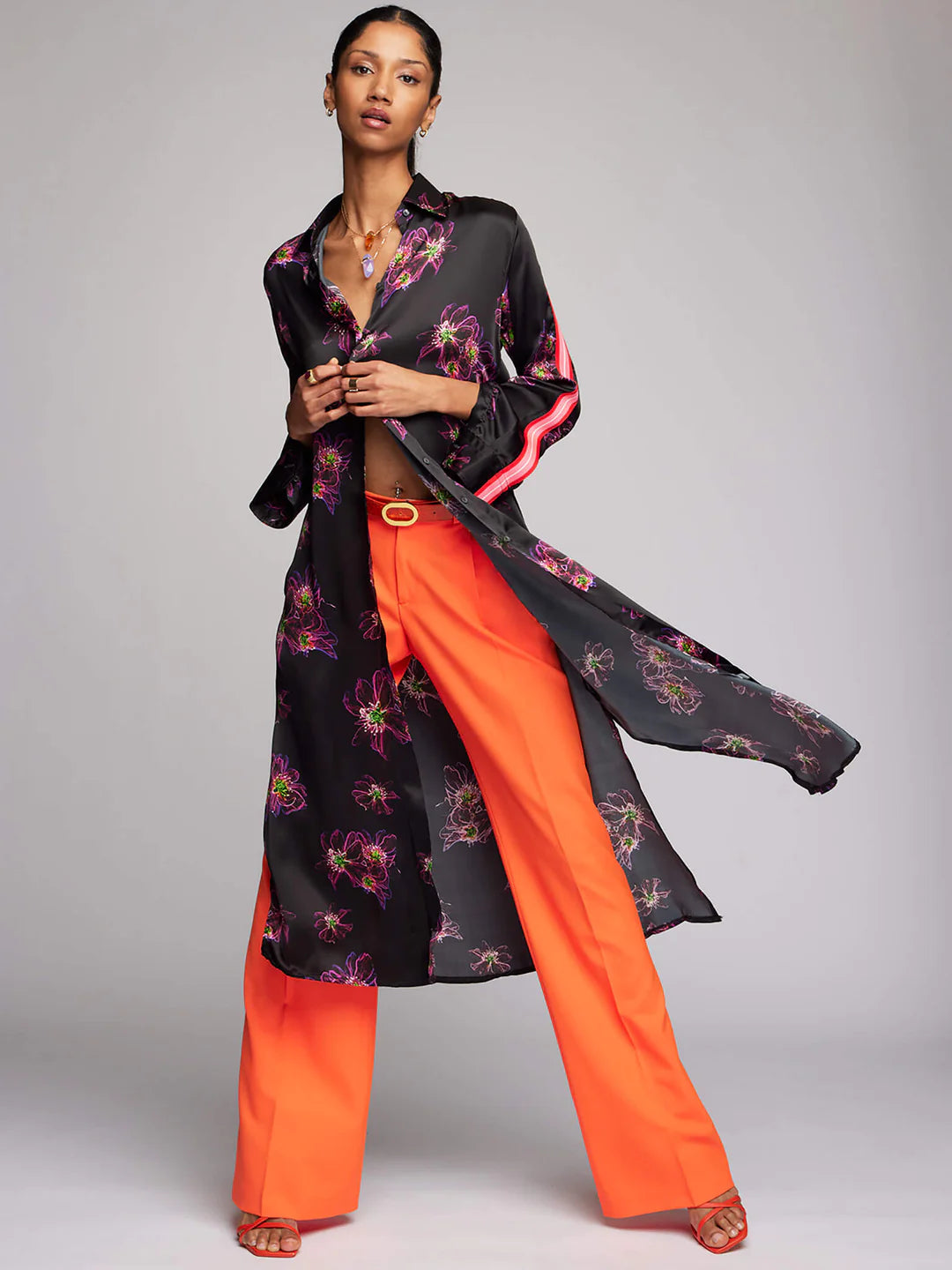 This stunning dress is the epitome of modern sophistication, with a versatile design that can be worn year-round. Whether you're dressing it up for a night out on the town or dressing it down for a day at the beach, this dress is the perfect choice. The side stripe ribbon detailing adds a sporty, yet polished element to the traditional dress design, making it a chic and stylish statement piece. Hand-knitted by artisans from Como, Italy, this dress is not only beautiful but also a testament to the art of craftsmanship.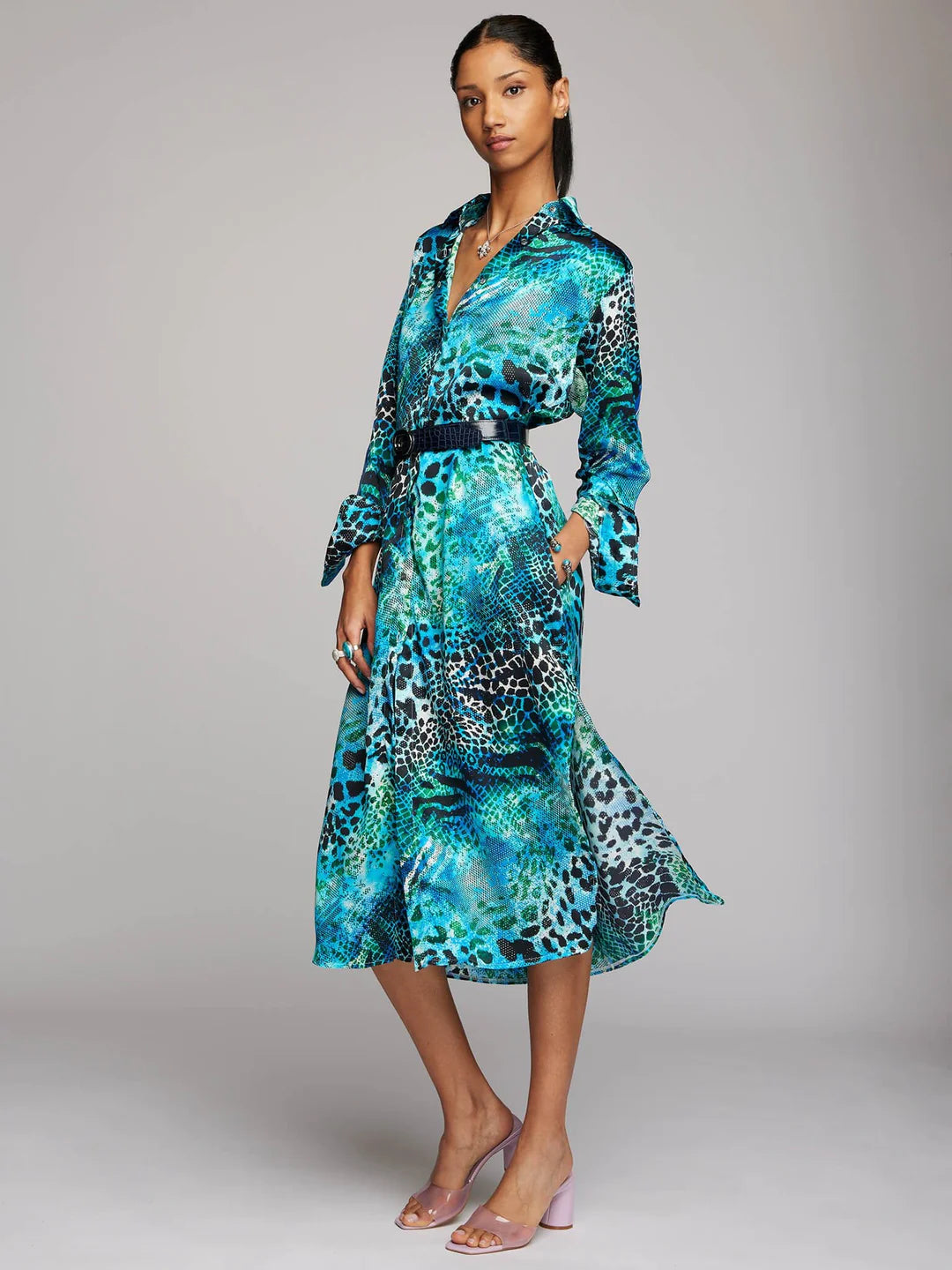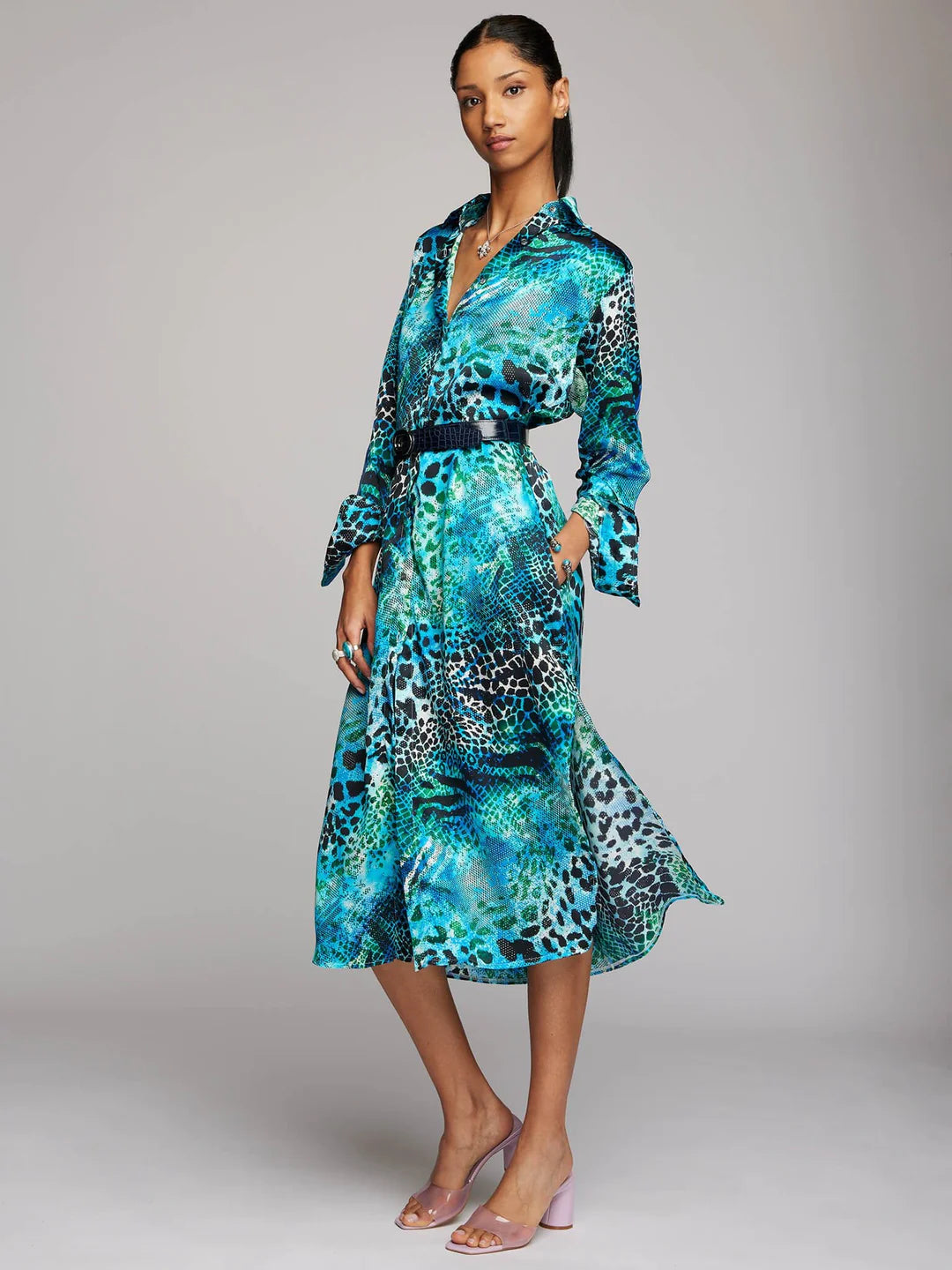 Made from luxurious silk, the Silk Shirt Dress is soft, lightweight and comfortable to wear, making it a perfect choice for any occasion. The floral print adds a touch of femininity and elegance, while the classic shirt dress silhouette gives it a timeless appeal.

Layer it over a pair of skinny jeans and ankle boots for a more casual look, or dress it up with a pair of heels, an alligator belt and statement earrings for a night out. With its season-less style, this dress can be worn throughout the year, making it a great investment piece for your wardrobe.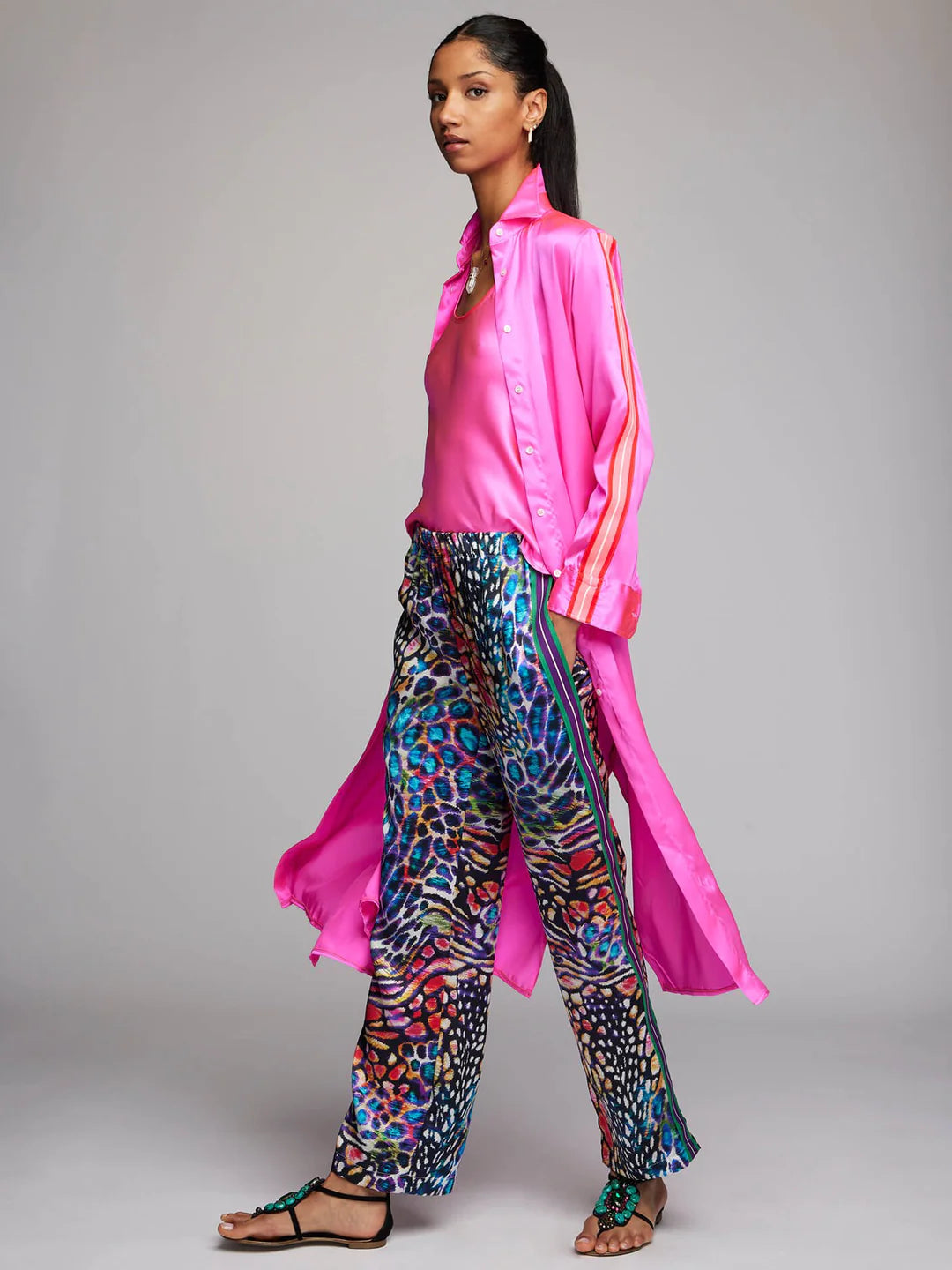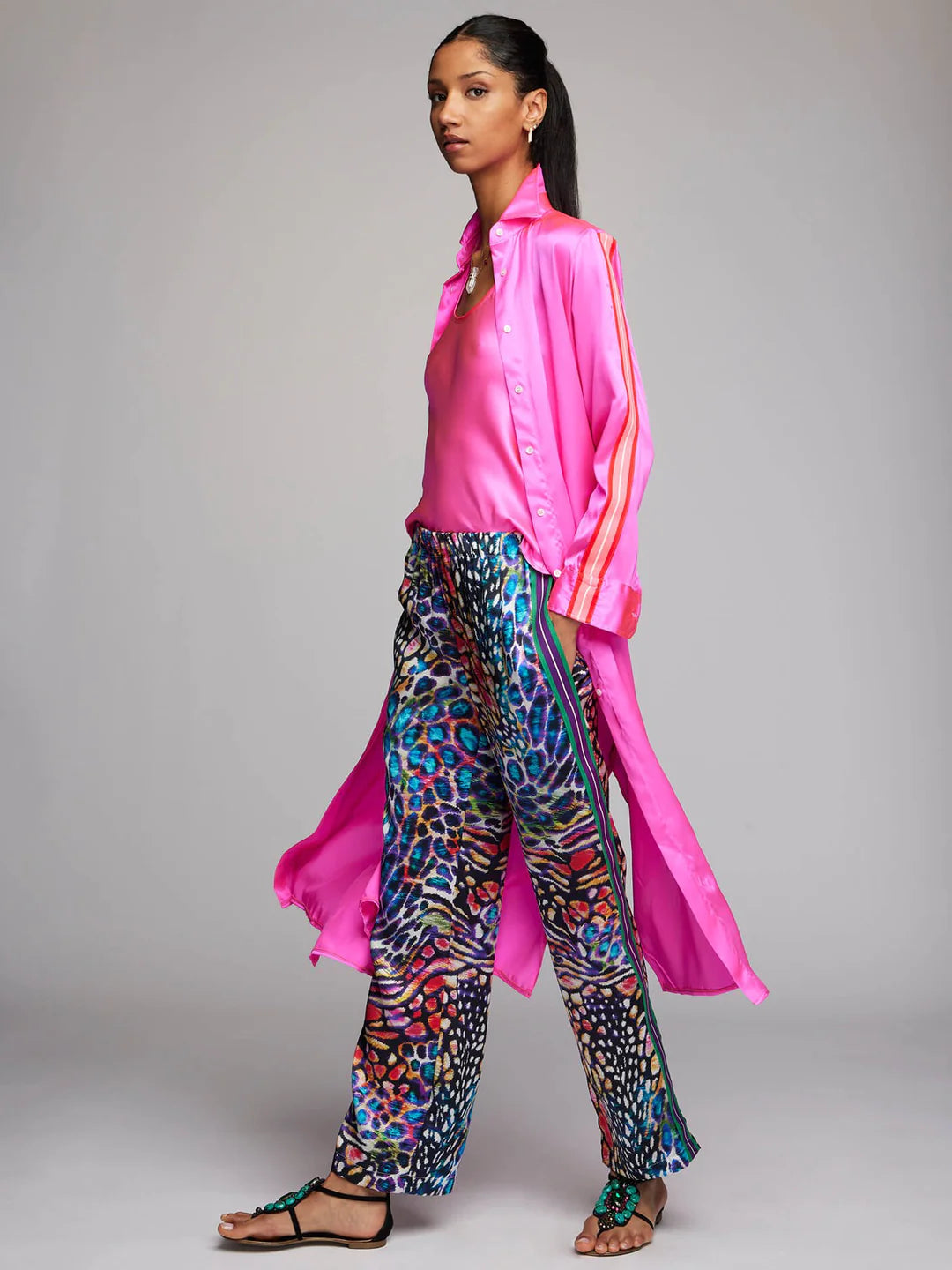 The Silk Shirt Dress is the perfect dress for any occasion. Its versatility, timeless appeal, and luxurious fabric make it a must-have piece for any fashion-conscious woman's wardrobe. Add this stunning dress to your collection today and experience the ultimate in effortless, chic style.